Now available: two from Rose Lowder
Posted February 1st, 2019 in New Acquisitions, New Films, News / Events

The incomparable Rose Lowder has been weaving short films with ecstatic precision for more than forty years. Her recent works foryannfromrose – hair removed and Turbulence are now available.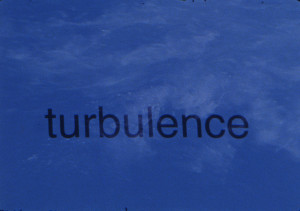 Turbulence (2015 | 7 minutes | COLOR | SILENT)
Turbulence was filmed in the medieval town of Alet les Bains, in the Department of Aude. In the middle of the peaceful city, with a warm and relaxing climate, known for its thermal baths, one can see in the river Aude a small waterfall, the images of which as well as the title of the film refer to the present state of the world today.
foryannfromrose – hair removed (2014 | 1 minutes | COLOR | SILENT)
This is the first little film dedicated to Yann Beauvais that, because of the appearance of a hair from top to bottom of all the images, could not be shown in the Brazilian exhibition in Recife celebrating Yann Beauvais's 40 years of activity : 40 anos de cinemativismo, 2014.
Filmed in a harmonious corner of an italian farm, full of bees and butterflies amongst two cats (Altenti al gatto) and a couple of owls, it reflects Yann's poetic sence of humour when facing difficulties.
404