Digital and Streaming Access
Posted March 31st, 2020 in Announcements, News / Events

In response to demand for digital access to Canyon Cinema's catalog as teaching and film exhibition move online, we are now providing digital file and/or streaming video links to over 700 works from our catalog. There are two ways to discover available titles: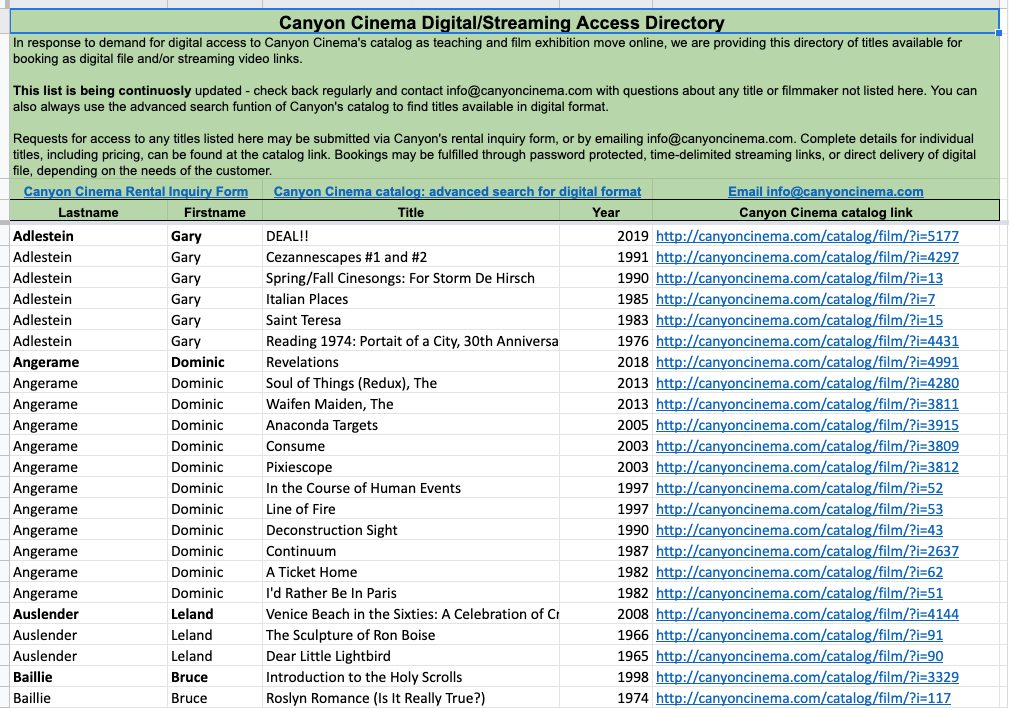 The Directory list is being continuously updated – check back regularly and contact info@canyoncinema.com with questions about any title or filmmaker not listed.
Requests for access to any titles listed here may be submitted via Canyon's rental inquiry form, or by emailing info@canyoncinema.com.
Complete details for individual titles, including pricing, can be found at the catalog link. Bookings may be fulfilled through password protected, time-delimited streaming links, or direct delivery of digital file, depending on the needs of the customer.
404