Dorsky's Films in the Rotterdam International Film Festival
Posted January 20th, 2011 in Events and Screenings, News / Events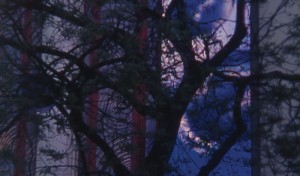 Pastourelle, 2010, Nathaniel Dorsky
Nathaniel Dorsky's films will be featured in the "Signals Program" of the 2011 Rotterdam International Film Festival running from January 26 to February 6. His latest film, Pastourelle, will have its European premiere at the festival and is in the running for the Tiger Awards competition.
From the IFFR website:
"Nathaniel Dorsky's work is familiar to those at the IFFR. The festival has regularly screened his pure films, which allow the audience to be afloat. Interest in Dorsky and his work has increased substantially in recent years. With Dorsky present as a guide, IFFR 2011 will therefore be presenting almost his entire filmography."
More information about the screenings is located here on the festival's website. Read more about Dorsky and his participation in the festival here.
For more information:
www.filmfestivalrotterdam.com/en/
January 26 – February 6, 2011
For more information on Nathaniel Dorsky and to rent his films…