New Acquisition: Lewis Klahr's Circumstantial Pleasures
Posted December 4th, 2020 in Announcements, New Acquisitions, New Digital Files, News / Events

We are thrilled to announce that Lewis Klahr's omnibus feature Circumstantial Pleasures (2013-2019, 65 minutes) is now available from Canyon Cinema as a DCP or digital file!



"Political figures, the body, drugs, and money represent just some of the exquisitely choreographed images in the newest, and perhaps most anxious, cycle from prolific collage animator Lewis Klahr… Six short films from varying years are assembled together, culminating in a profound and substantial experience. Accompanied by eerie and affective music, including the distinct and moving voice of the late avant-garde musician Scott Walker, Circumstantial Pleasures is both familiar and new, a true masterpiece of collective unease." (San Francisco International Film Festival)

The six short films that make up Circumstantial Pleasures include:

Capitalist Roaders (2016, 18 mins.); music: David Rosenboom, Tom Recchion
Ramification Lesions (Microbial Stress) (2019, 10 mins.); music: David Rosenboom
Rachet the Margin (2016, 7 mins.); music: Tom Recchion
Virulent Capital (2018, 9 mins.); music: David Rosenboom
High Rise (2016, 2 mins.)
Circumstantial Pleasures (2019, 22 mins.); music: Scott Walker.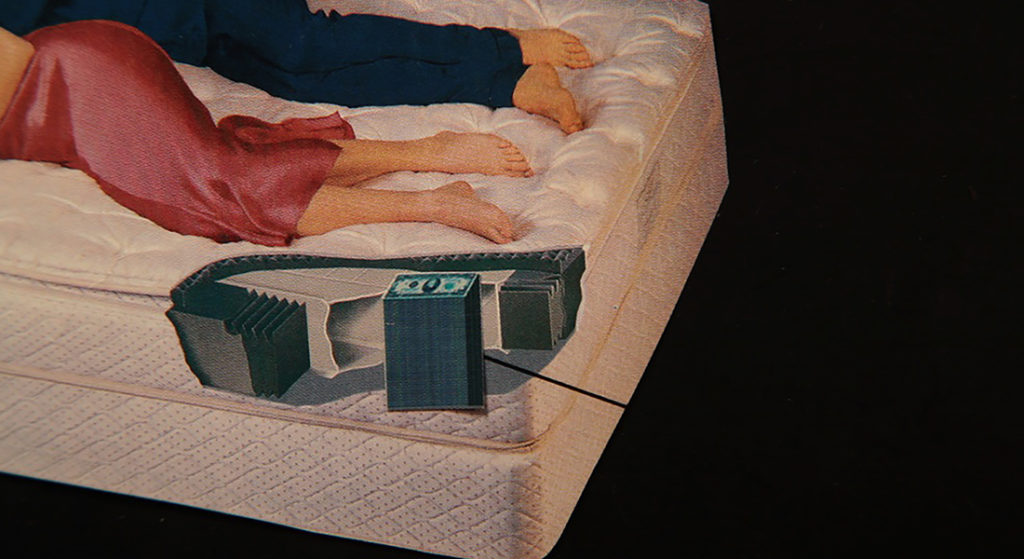 "Leaving the seductive mid-century imagery that Lewis Klahr's best known for far behind, Circumstantial Pleasures looks at the raw materials of contemporary life and distills them into a demanding and powerful work of anxiety, alienation, agitation, and abrasion. The film consists of six short works (ranging from two to 22 minutes) that convey the experience of being alive in the 21st century in ways that few other films have."
– Chris Stults, Wexner Center for the Arts

"In my 20's, as Collage emerged as my primary form of expression, my use of outmoded source materials in my films to explore the pastness of the present was always front and center… I always knew I would at some point create a feature length series of films that used largely contemporary images to explore the current zeitgeist. Beginning in 2012, Circumstantial Pleasures gradually developed into that work."
– Lewis Klahr



Selected Press:

New York Times: "'Circumstantial Pleasures' Review: The Lyrical Junkman Cometh," by Manohla Dargis

BOMB: "A Surface of Circulation: Lewis Klahr Interviewed by Courtney Stephens"


---