Canyon Cinema and the Bay Area Film Community mourn the passing of John Carlson, former Vice President of Monaco Lab, and teacher of cinematography, lighting, and experimental film at City College of San Francisco and Academy of Art University. Through his hands-on lab work with countless Bay Area filmmakers and decades of teaching, John's memory lives […]

Canyon Cinema is pleased to welcome the Bangkok-based filmmaker and visual artist Taiki Sakpisit to the collection! A graduate of San Francisco State's Cinema program, Taiki's works explore the underlying tensions and conflicts, and the sense of anticipation in contemporary Thailand, through precise and sensorially overwhelming audio-visual assemblage using a wide range of sounds and […]

Pictures You Can Hold: Films by Greta Snider POSTPONED – NEW DATE TBA The Roxie Theater, San Francisco Presented by Canyon Cinema Greta Snider in person! Canyon at The Roxie returns with a spotlight on acclaimed San Francisco filmmaker and professor Greta Snider. This wide-ranging survey brings together a selection of Snider's early – now […]

Canyon Cinema will be closed for the winter holidays beginning Thursday, December 23rd. We will re-open for business on Thursday, January 6th, 2022. In the meantime, please email all booking requests and questions to info@canyoncinema.com. Have a safe and happy holiday! Image: Winter (Nathaniel Dorsky, 2007)

Canyon Cinema is pleased to announce the addition of new digital scans of all the Curt McDowell films preserved by the Academy Film Archive, never before in distribution. This new acquisition includes exhibition files of the following 13 films: Beaver Fever, Dora Myrtle, Kathleen Trailer (for Underground Cinema 12), A Night with Gilda Peck, Ainslie […]

Canyon Cinema is thrilled to announce that a new digitization of Andy Warhol's Unfinished Symphony, by Babeth VanLoo, is now available for rent. Thanks to Amsterdam's Eye Filmmuseum for creating this beautiful new transfer! Andy Warhol's Unfinished Symphony (Babeth VanLoo, 1975, 26 minutes, b&w, sound, 16mm or digital file) With George Kuchar and Raymond Mondini. A clarification […]

Canyon is pleased to announce that a number of new distribution prints from the Academy Film Archive have recently been received and accessioned, including two early films by Robert Breer that are new to the catalog: Cats (Robert Breer, 1956, 1 minute, color, sound, 16mm) Short hand-drawn representation of a cat. Form Phases I (Robert […]

The Friends of Canyon Cinema is now on Patreon! Join to receive free access to "Canyon-on-Demand" streaming programs, a subscription to the Canyon Cinemazine, 20% off Canyon merch, plus member-only updates, previews, and more. To become a member, visit: https://patreon.com/canyoncinema Sign up now and receive a special bonus gift: A Canyon Cinema enamel pin! Supply […]

In response to increased demand for digital access to Canyon Cinema's catalog, we are now providing digital file and/or streaming video links for more than 1000 works in our collection. There are two ways to discover available titles: 1. Use advanced search function filtered by "digital file"2. Browse our Canyon Cinema Digital/Streaming Access Directory The […]

Two long-standing San Francisco film purveyors are thrilled to announce a new programming partnership. Beginning this August, Canyon Cinema and The Roxie Theater embark on a monthly collaboration: Canyon at The Roxie, bringing into focus visionary Bay Area film artists of past and present. Taking place in the Little Roxie, and in compliance with CDC, […]

We are thrilled to announce that the new issue of Canyon Cinemazine has now been printed! Dear Folks: Notes and Letters from Bruce Baillie is dedicated to Canyon Cinema's founding filmmaker, who died in April 2020 at his home on Camano Island; nearly 60 years after first welcoming friends and neighbors to a night of backyard cinema in Canyon, […]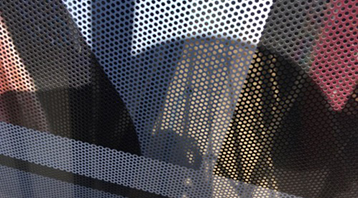 Lamentations is a cinematic tumble through diverse dreamscapes in a man-made world. N.D.
...
More »