New Artist Member: Brigid McCaffrey
Posted February 25th, 2021 in Announcements, New Acquisitions, New Digital Files, New Films, News / Events


Canyon Cinema is pleased to welcome Brigid McCaffrey to the collection!

Brigid McCaffrey is a Los Angeles-based artist and filmmaker whose work documents environments and people in states of flux. Her films explore extremes of autonomy and coexistence experienced by individuals who have distinct relationships with the land. Often taking shape as nuanced portraits, the films respond to the physical and emotional changes of their subjects while fusing representations of self and place.

She has exhibited at venues such as the Hammer Museum, the Museum of Contemporary Art in Los Angeles, the Harvard Film Archive, the New York Film Festival – Projections, the Rotterdam International Film Festival, and the Whitechapel Gallery in London, among others. Her work was presented by Ballroom Marfa for the 2015 edition of Artists' Film International and she was a featured artist at the 2016 Flaherty Seminar. McCaffrey was named a Guggenheim fellow in Film & Video in 2019.

3 of Brigid's films are now available to rent from Canyon, including:



Castaic Lake (2010, 29 minutes, color, sound, 16mm film or digital file)

Taking its course, the camera drifts in to the coves and surveys the shorelines of a multi-use reservoir to unearth fragments of its young history and consider a series of possible relationships to this artificial environment. Visits are filled with a sense of potentials and the unseen, the lake's surface separating what is buried and what is to come. Municipal orchestrations, recreational episodes, and small pageants trace this body's perimeter.



Paradise Springs (2013, 33 minutes, color, sound, digital file)

Five years of traveling through and living within the Mojave Desert have instilled in geologist Ren Lallatin intimate relations to its geological formations. She studies the desert, tracing its volcanic and seismic actualities, locates water sources and the relics of previous inhabitants and identifies landscape features that will conceal her mobile shelter from public view. The film follows the geologist as she describes her interactions with the natural world, while conveying a persistent unease with civic life.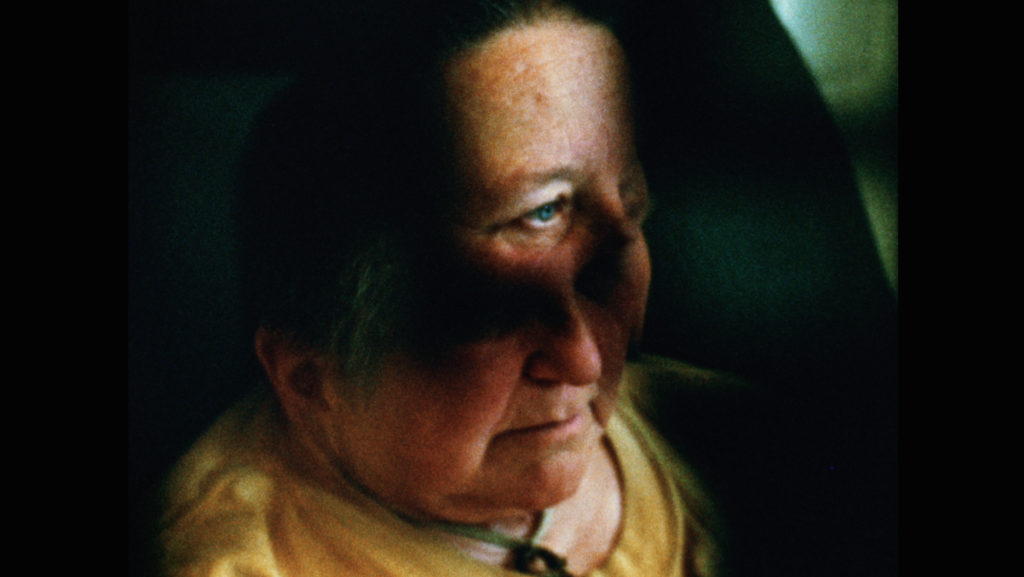 Bad mama, who cares (2016, 12 minutes, color, sound, 35mm film or digital file)

Geologist Ren Lallatin has moved into a small housing complex located between a rail yard and the interstate. Desert vistas are replaced with an arsenal of tactile pursuits, while the situation of the house becomes unstable. Free falling from a fixed point, the perimeter is ornamented for security. Desert winds animate aluminum mobiles and seismic vibrations serenade the home.



---