Now Available: Barbara Hammer's Pictures 4 Barbara
Posted September 16th, 2022 in Announcements, New Acquisitions, New Films, News / Events

Now available from Canyon Cinema: A newly accessioned restoration print of Barbara Hammer's Pictures 4 Barbara, courtesy of friends at the Academy Film Archive! This long-overlooked and underseen Hammer film is a new addition to our catalog.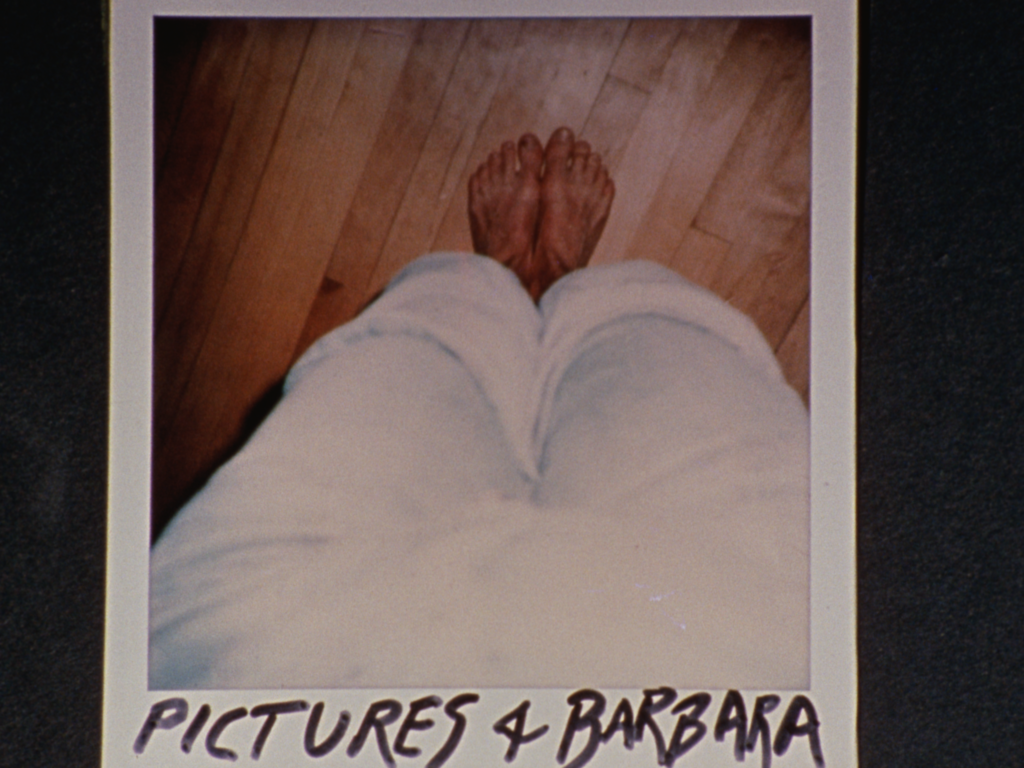 Pictures 4 Barbara (Barbara Hammer, 1981, 8 minutes, color, sound, 16mm)
In this layered epistolary short, letters written between two friends, two "thought-sisters," Barbara Hammer and Barbara du Bois, are recited over images representing Hammer's current realities. Primarily through polaroids, Hammer presents snapshots illustrating the ordinariness of her front door, the tenderness of her kiss, the details within the veins of a leaf, and the brutality of police violence. Barbara and Barbara seek to explore themselves and each other through the clarity and honesty that comes from documenting and from the exchange of sharing and listening.
 
As Hammer films herself taking polaroids of herself, we see the photograph coming into exposure; it develops in front of the lens, posing as a metaphor for the development of a friendship, the evolution of a self, the transformation of an autumn leaf, and the elusiveness of time.
 
"We are to learn more of ourselves through each other, my dear," says Barabra. "So my life has changed from knowing you, from knowing me in a new way. What a joy," says Barbara.


— Carmel Curtis, Moving Image Archivist and Curator, Indiana University



---