Now available: three classic films from Fred Padula on Blu-Ray and DVD
Posted November 25th, 2019 in New Acquisitions, New DVDs, News / Events

Fred Padula is a musician, photographer, and filmmaker who has won awards at the San Francisco International Film Festival, the Telluride Film Festival, and the Chicago Film Festival. Three of his works made between 1965 and 1978 are now available for purchase on Blu-Ray Disc and DVD from Canyon Cinema.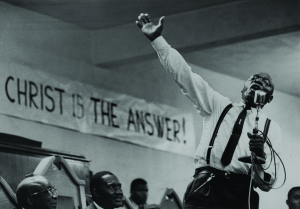 Ephesus (1965 | 24 minutes | B&W | SOUND)
Sunday night service at the Ephesian Church of God in Christ, Berkeley, California, where Elder Cleveland unwinds a roof-shaking, soul-quaking "Praise-God" sermon and Brother Hawkins and the choir (before they were the Edwin Hawkins Singers) lay down their nonstop gospel-rock holy-soul sound, with twin Hammond organs and a lot of help from everyone else, clapping, testifying and speaking in tongues in one last Sunday night delirium in America we may never see again. The church was torn down the following week.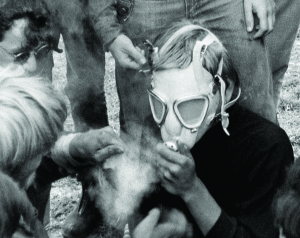 Little Jesus (1969 | 15 minutes | B&W | SOUND)
LITTLE JESUS was filmed on Hippie Hill in San Francisco's Golden Gate Park in 1967, the year of the "Summer of Love." Hippie Hill is just inside the park where Haight Street ends. The film captures the Haight Street people, the "Flower Children," as they congregated each afternoon to socialize, groom, play their home-made musical instruments, show off their handicrafts, and express themselves in the many ways of their day.
El Capitan (1978 | 60 minutes | COLOR | SOUND)
"EL CAPITAN is a visually stunning and psychologically revealing film of four climbers' three-day trek on the face of Yosemite Valley's famed 3000-foot vertical desert, El Capitan." – Ken De Roux, SF Museum of Modern Art
EL CAPITAN was filmed in 1968 and released in 1978. In 2013, after being out of circulation for many years, it has been digitized in high definition, and restored frame by frame.
404