New on 16mm: 3 Films by Rose Lowder
Posted February 14th, 2014 in Announcements, New Acquisitions, New Films, News / Events

In the heat of summer, solar panel reflections blend with butterflies on flowers and a little bird eating the mulberries.
Click for more information about Lowder and to rent this film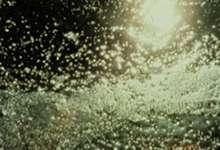 The production of sea salt flower is a process of concentration and saturation of sea water in order to form salt crystals. The agriculture character of the activity is evoked by the term "salt garden."
Six poetic pictures, five based on the sun, the wind and the sea, while the last lingers on a small park left fallow.
Click to rent this film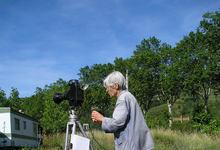 Sources originated from Thomas the Gardener's wish to celebrate the 30th anniversary of his making vegetable pâté. Leaving urban life behind him in order to renew a relationship with the land, Thomas started up an organic garden in the beautiful area of hot and cold Springs, lakes and rivers, in the upper Aude Valley.
In the middle of making his pâté, the gardener is surrounded, as the water sources of the Aude river rush by, by one of the sources for his recipies, the flowers and spices from his garden.
Click to rent this film