James Broughton Centennial Screenings at the PFA!
Posted August 28th, 2014 in Events and Screenings, News / Events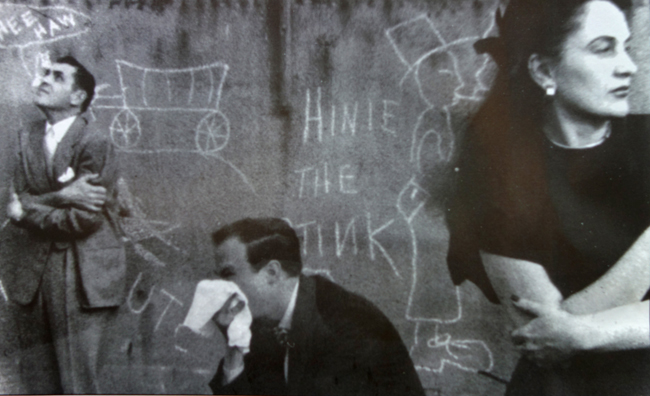 As part of the "Alternative Visions" series and in celebration of James Broughton's centennial, Canyon Cinema and the Pacific Film Archive in Berkeley are pleased to announce two screenings, coming in September!
7:00 PM Wednesday September 10th at the Pacific Film Archive
2557 Bancroft Way, Berkeley, CA
James Broughton (1913–1999), the legendary Bay Area poet, filmmaker, and teacher, is known for his exuberant countercultural films that embrace spirituality and eroticism with humor and pleasure. This loving and vibrant portrait of the one-of-a-kind artist intermixes archival footage; interviews with friends, lovers, and colleagues, including Lawrence Ferlinghetti and George Kuchar; and clips from many of Broughton's films. Our tribute continues next week with a selection of Broughton's poetic and subversive short films. Both programs are part of a series of local events planned to celebrate the centennial of Broughton's birth. Also screening at the Roxie Theater on September 4th; see separate announcement here.
7:00 PM Wednesday September 17th at the Pacific Film Archive
2557 Bancroft Way, Berkeley, CA
Tonight's program begins with a self-portrait of Broughton and features work from throughout his long, joy-filled career. In Mother's Day, his first solo film and one of the first films of the San Francisco film movement, adults reenact their childhoods. Peter Kubelka called it "one of the great films in film history." This Is It embraces philosophy, while depicting the play of Broughton's two-year-old son. The tableaux-filled, allegorical The Bed depicts almost everything that can happen in a bed, with most everyone naked. The Gardener of Eden, filmed in Sri Lanka, pays tribute to the beauty of nature. Introduction by Janis Crystal Lipzin.