5/31/15: AVANT-GARDE PARIS at the San Francisco Silent Film Festival
Posted May 26th, 2015 in Announcements, Events and Screenings, News / Events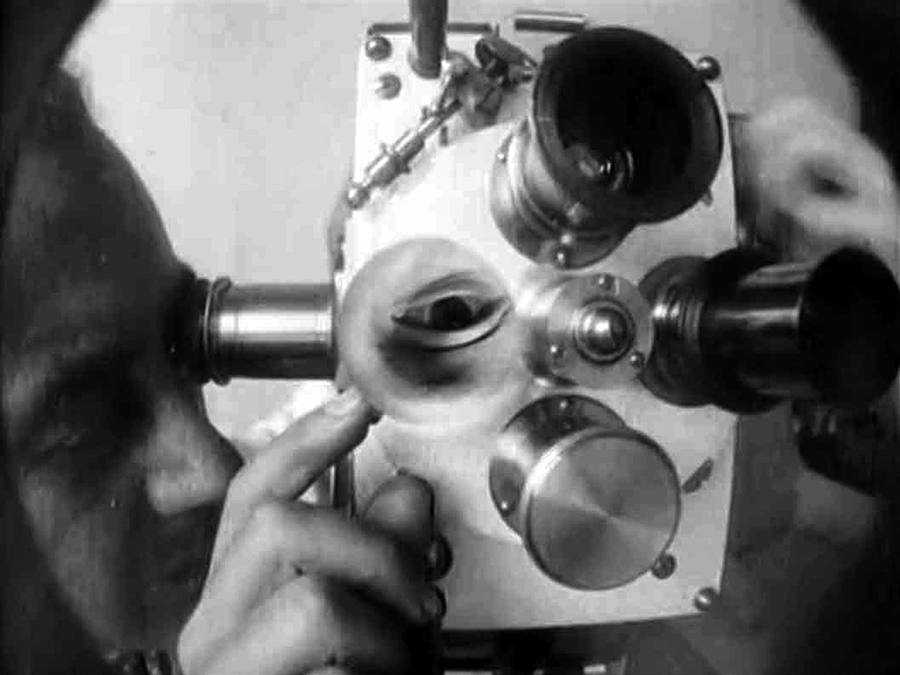 Canyon Cinema Foundation is happy co-present a program with The Silent Film Festival this year! Head over to the historic Castro Theatre in San Francisco at 12:30PM on May 31 for AVANT-GARDE PARIS, a program that explores two seminal films from two great visionaries of the Avant-Garde working in one of the most important cultural hubs of the jazz age. CLICK HERE for tickets! We hope to see you there…
Program Notes:
San Francisco Silent Film Festival presents
AVANT-GARDE PARIS
May 31 at 12:30 pm | Castro Theatre San Francisco
Ticket price:  $16 general / $14 member
Two extraordinary films illustrate the artistic and intellectual ferment at a time when many of the world's great artists and thinkers convened in the City of Lights.
EMAK-BAKIA | Directed by Man Ray, France, 1927, 16 m.
American artist Man Ray lived in Paris in the '20s, where he created some of his most well-known works. Ray's cinépoème will be presented with a new score by composer Nicolas Tzortzis.
Live musical accompaniment by Earplay 
Earplay will perform a newly commissioned score for Man Ray's Emak-Bakia written by Paris-based composer Nicolas Tzortzis. The ensemble consists of Mary Chun, conductor; Tod Brody, flute and piccolo; Peter Josheff, clarinet and bass clarinet; Terrie Baune, violin; Ellen Ruth Rose, viola; Thalia Moore, cello; and Brenda Tom, piano.
MÉNILMONTANT | Directed by Dimitri Kirsanoff, France, 1926, 44 m.
Pauline Kael called Ménilmontant "an exquisite, poetic 40-minute movie that is one of the least known masterpieces of the screen." Written and directed by the Russian émigré Dmitri Kirsanov, the film tells the story of two sisters (Nadia Sibirskaïa, Yolande Beaulieu) in dazzlingly experimental style.
Live musical accompaniment by Stephen Horne
Back for his ninth San Francisco Silent Film Festival, Stephen Horne has long been considered one of the leading silent film accompanists. Principally a pianist, he often incorporates flute, accordion, and other instruments into his performances, sometimes playing them simultaneously.
For more information on this and other programs from this year's Silent Film Festival, head over to SFSFF's website, Facebook, and Twitter!