New on 16mm: Two Films from Mark Toscano
Posted June 11th, 2015 in Announcements, New Acquisitions, New Films, News / Events

Canyon Cinema is happy to announce the acquisition of two new films by our friend, preservationist extraordinaire and former board member,  filmmaker Mark Toscano!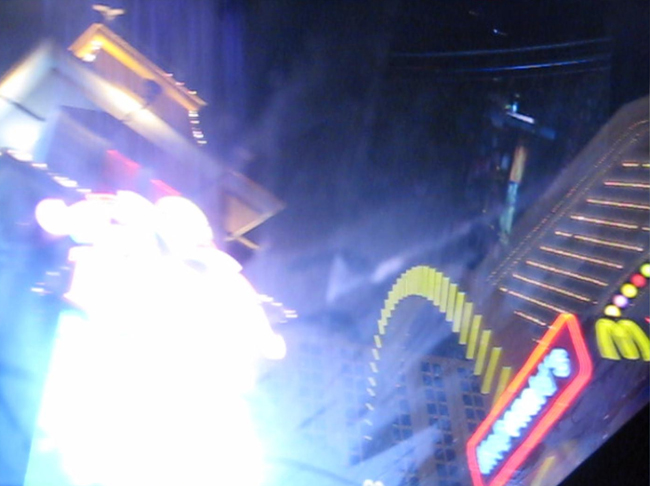 Certain Things (2014 | 4 minutes | color | sound)
Certain things you remember. These are two of them, remembered by my father, as we drove north on S. Las Vegas Blvd in November, 2011. (Mark Toscano)
For more information and to rent this title, click here!
Releasing Human Energies (2012 | 5.5 minutes | color | sound)
A film about control. A refinement of energy for purposes of conserving resources, materials, impetus, potential, so they might all be narrowly channeled toward an unquestioned goal of maximum profit with minimum waste. Capitalism, in this example, as a process of understanding how to make use of someone as efficiently as possible to get the most out of them that is desired. Instructions for keeping people on task.