Newly available Robert Todd prints and files
Posted June 17th, 2019 in New Acquisitions, New Films, News / Events

Robert Todd (1963-2018) was a profoundly creative and compassionate person who expressed raw emotion through the medium of film. He was a prolific filmmaker, a dedicated mentor and educator, a painter of dark wonders, and a musical prodigy. His cinema had a profound influence on the international experimental film community, embracing the deep complexity of the natural world and reflecting his internal self, sometimes through multiple mirrors. According to Robert, making films allowed him "to wonder deeply and learn, from what ends up shimmering on the screen, about how my inner world resonates with the outer world through this transformational medium." He would walk out of his apartment with a loaded camera while holding a feeling in his heart, and make wonderous moving paintings – an impulse he nurtured in generations of experimental filmmakers. Robert's greatest source of inspiration was the poetry of Tessa Day. He is terribly missed by the many people whose lives he changed.
Canyon Cinema is honored to distribute much of Robert Todd's work as both digital files and 16mm prints. For a complete listing of Todd's films available at Canyon, click here. Newly available titles:
Exile (16mm & file | 2018 | 13 minutes | COLOR | SILENT)
Common Spaces,
veiled through distances of varying sorts,
Living within the constraints
of our fixed positions.
Gems (16mm & file | 2018 | 14 minutes | COLOR | SOUND)
Tears held suspended,
and released.
Shrine (file | 2018 | 19 minutes | COLOR | SOUND)
A shrine made by many in honor and memory of Lucas Wheeler. Finding a place in our hearts that meets him in nature.
Fantasies (16mm & file | 2017 | 13 minutes | COLOR | SOUND)
Warmth in the Foreground,
In the shadow of ice.
An homage to the fantastic,
provided by others in art and life.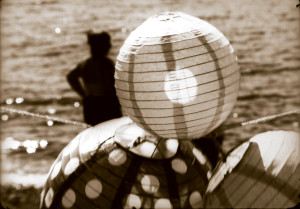 Matters of Life and Death (file | 2017 | 12 minutes | B&W | SILENT)
Entering the envelope of life
floating within its many layers.
Natural Order (16mm & file | 2017 | 11 minutes | COLOR | SOUND)
oh
natural
Old World (16mm | 2017 | 9 minutes | COLOR | SOUND)
Windows into dreams and mythologies interrupted peacefully.
Spring Songs (16mm & file | 2017 | 14 minutes | COLOR | SILENT)
entering…
and exiting
a season.
This is the Fourth of Five rolls through Spring.
Tumble (16mm | 2015 | 6.5 minutes | COLOR | SOUND)
Another form of falling, rolling, as the world crashes down around you.
Spans (16mm | 2013 | 14 minutes | B&W | SOUND)
Silent bridgings.
Life upheld in various configurations
Master Plan (16mm | 2011 | 60 minutes | COLOR | SOUND)
A feature length film about HOUSING.
Spirit House (16mm | 2008 | 11 minutes | COLOR | SOUND)
A tale of 2 passages within the Spirit house. This is the first in a series that looks at the places we find our spiritual presence augmented, inflamed, or simply acknowledged.
Dig (16mm | 2007 | 2.5 minutes | COLOR | SOUND)
A constricted frame in agitation…
Qualities of Stone (16mm | 2006 | 11 minutes | COLOR | SOUND)
This is the third in a series on urban naturalism (following Thunder & Evergreen), but it follows a distinctly different tack. It is an interior film, living within the near present. And I guess that's the real title, 'presences', but "qualities of stone" it remains, as stone can only exist that way once carved. "Stone" is an anolog to "mineral", the common denominator between organic and inorganic life (as crystalline forms).
Rising Tide (16mm | 2005 | 25 minutes | COLOR | SOUND)
This co-production with Michael Dwyer is an expansion of the themes and subjects introduced in "Watch". The film looks at 3 men who have been running their long-standing businesses in Rye, NY (a suburb of NYC) for most of their lives, but have found it increasingly difficult to continue as the nature of the town's and the world's economy has changed over the years.
Trauma Victim (16mm | 2002 | 18 minutes | COLOR | SOUND)
Based on the feelings I had (and footage I shot) summer 2001 in between Maximum Security Prisons across the US, this film's protagonist is yet another spider caught in its own solipsistic web as our civilization has instructed its spinning. I am taking the position of the Introvert who uses images in nature to tell Its story as a permanent adolescent idling through a life eternally half-lived.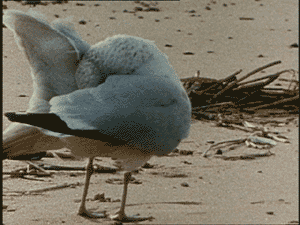 Clip (16mm | 2001 | 3 minutes | COLOR | SOUND)
A sequence of 10 images presented in 10 groups of 400 alternating frames. The primary image of a bird is gradually disfigured by the successive introduction of competing imagery, yet the overall field seems to have its own life.
Fisherman: A Birthday Wish (16mm | 1998 | 5.5 minutes | COLOR | SOUND)
Regarding the makeup of man's glory…