Now available: a new digital exhibition file of Charlotte Pryce's Pwdre Ser the rot of stars
Posted February 19th, 2020 in New Acquisitions, New Films, News / Events

Charlotte Pryce has been making experimental films, photographs and optical objects since 1986. Born in London, Charlotte Pryce graduated with a BFA from the Slade School of Art, University College London and completed an MFA in Fine Art/ Film at the School of the Art Institute of Chicago.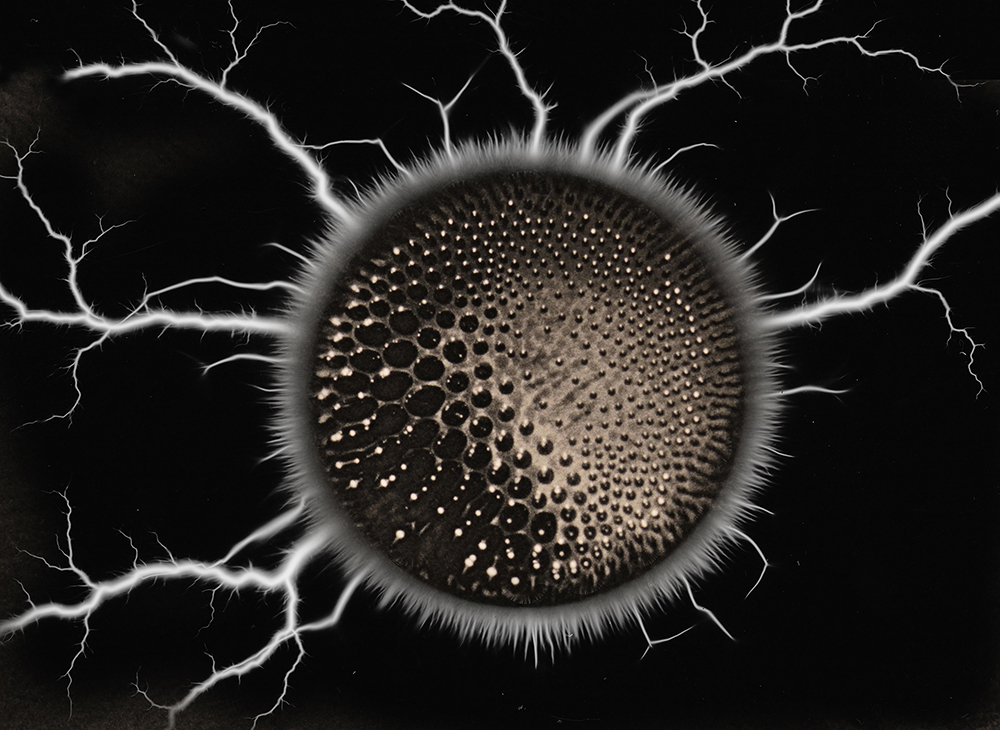 Pwdre Ser the rot of stars (2018 | 6 minutes | COLOR | SOUND)
The film depicts an encounter with a mysterious, luminous, electrical substance. Inspired equally by medieval accounts of visionary experiences and by 19th century photography of the invisible, Pwdre Ser joins Kirlian photography with hand-processed images.
Pwdre Ser is the Welsh name for a mythical substance that has been observed by many since the 1400's.
16mm film transferred to digital format.