New Artist Member: Paige Taul
Posted January 28th, 2021 in Announcements, New Acquisitions, New Digital Files, News / Events

Canyon Cinema is thrilled to welcome Paige Taul to the collection!

Paige Taul (b.1996) is an Oakland, CA native who received her BA in Studio Art with a concentration in Cinematography from the University of Virginia and her MFA in Moving Image from the University of Illinois at Chicago. Her work engages with and challenges assumptions of black cultural expression and notions of belonging through experimental cinematography. As a part of her filmmaking practice, she tests the boundaries of identity and self-identification through autoethnography to approach notions of racial authenticity in veins such as religion, style, language, and other black community-based experiences. Paige's work has been exhibited at venues including UnionDocs, CROSSROADS at SFMOMA, BlackStar Film Festival, and the Virginia Film Festival.

15 of Paige's films are now available to rent from Canyon, including: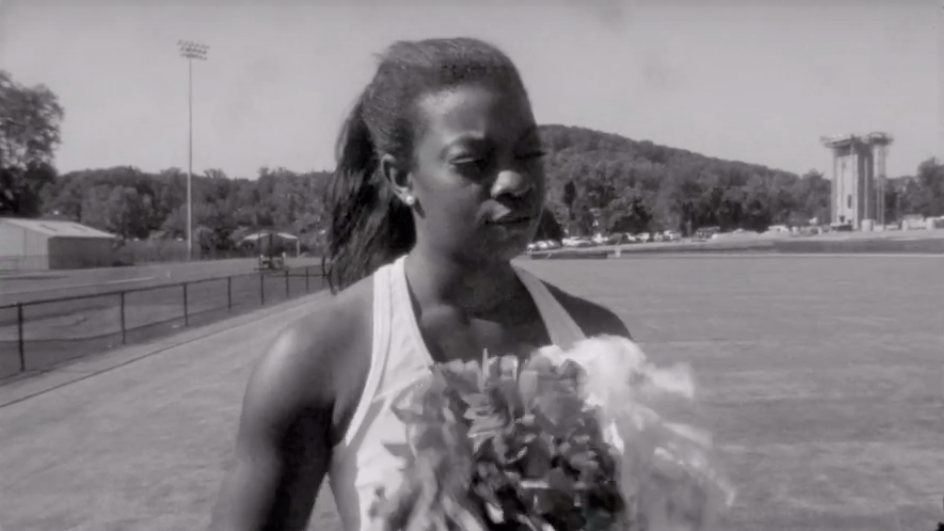 I am (2017, 3 minutes, b&w, sound)

An interview with my mother about her relationships with her family, religion, and blackness.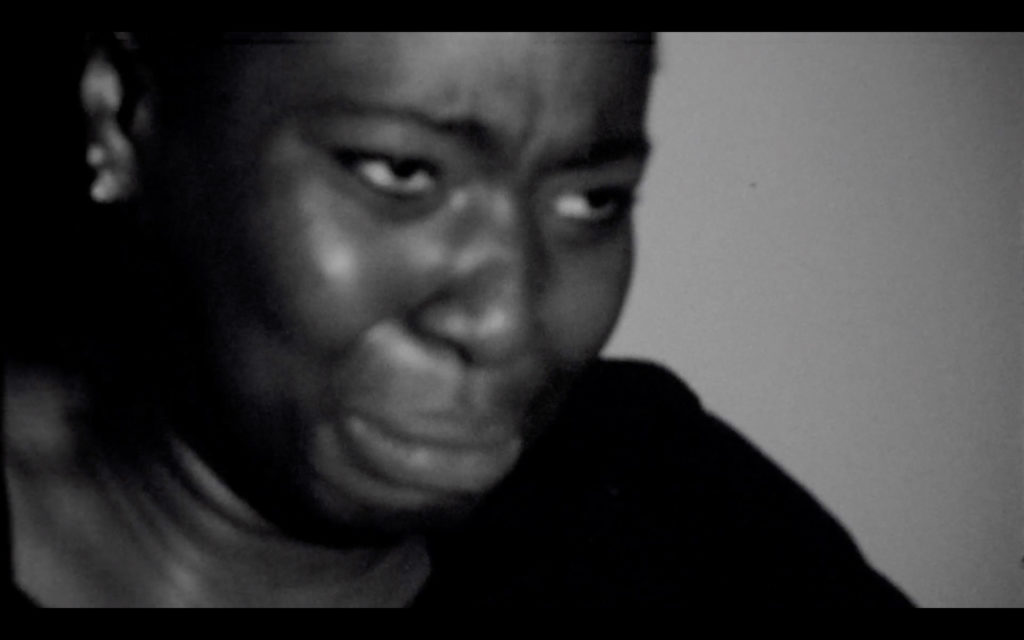 It makes me wanna (2017, 3 minutes, b&w, silent)

An exploration of the expression one makes when the music is just that good. Meant to capture the intense emotion of the performers as they listen and dance to music while simultaneously addressing the universality of Black expression and whether or not such a feeling is a common experience.



Transit (2017, 3 minutes, b&w, sound)

A conversation with University of Virginia alumni about the Transition Program during Black Alumni weekend.

*Transition Program: A summer program in which select students take classes before their first semester to ensure they are academically to see and can adjust to University life.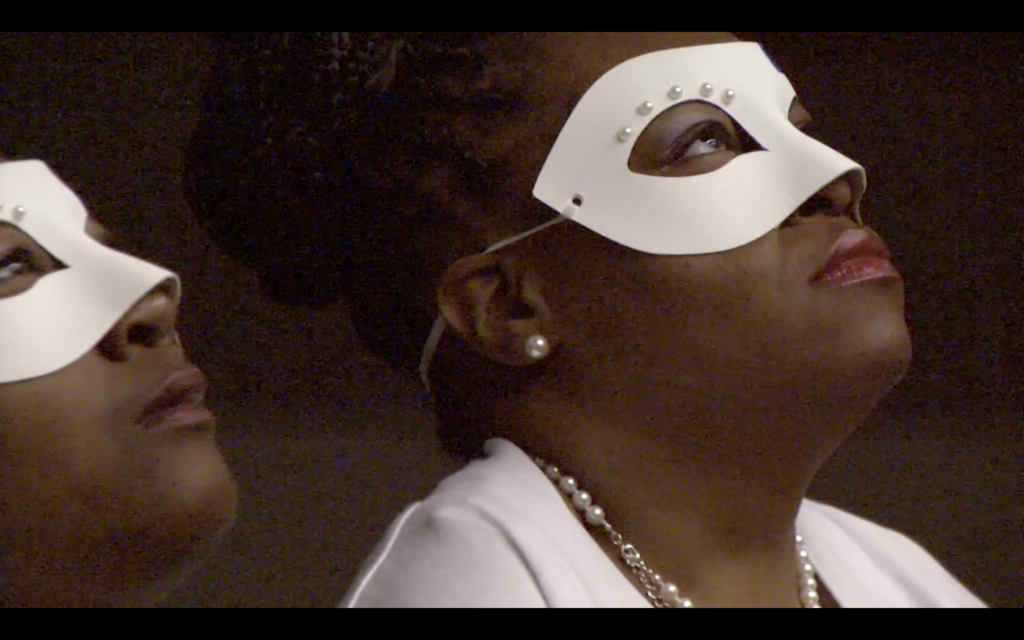 DiviNation (2017, 10 minutes, color, sound)

A conversation with Tyneeka about her feelings on community, fraternity and sorority life, and the complicated social expectations of belonging.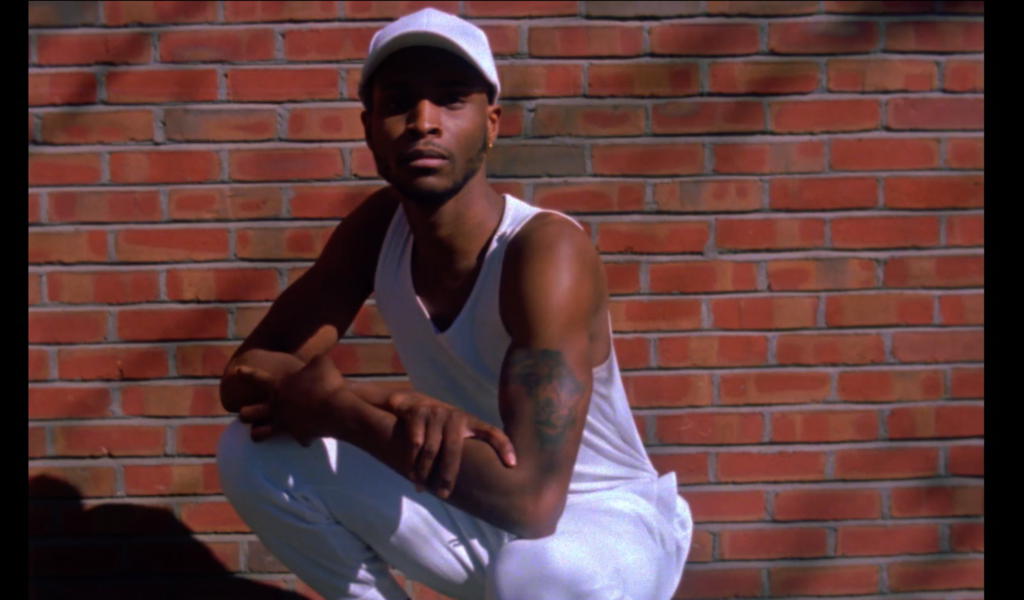 7-7-94 For my babe (2018, 3 minutes, color, silent)

A short film based on a polaroid sent to my mother from my father before he was sent to federal prison. This film is an attempt at connecting to the emotion and process of deciding how you want a loved one to perceive you and the performance of "cool".



After DeCarava (2018, 2 minutes, b&w, silent)

In reference to the Roy DeCarava photograph Face out of focus it's an attempt to find softness, protection, and care in the abstraction.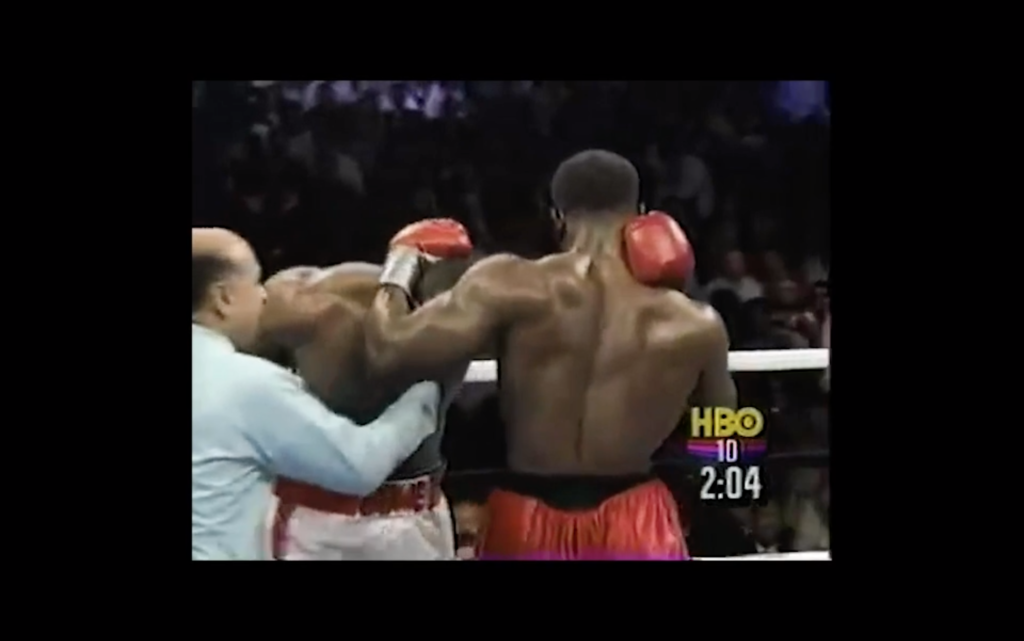 In the face of god (2018, 4 minutes, color, sound)

A brief retelling of the story of my parents. A chance to explore serendipity and the results of that meeting.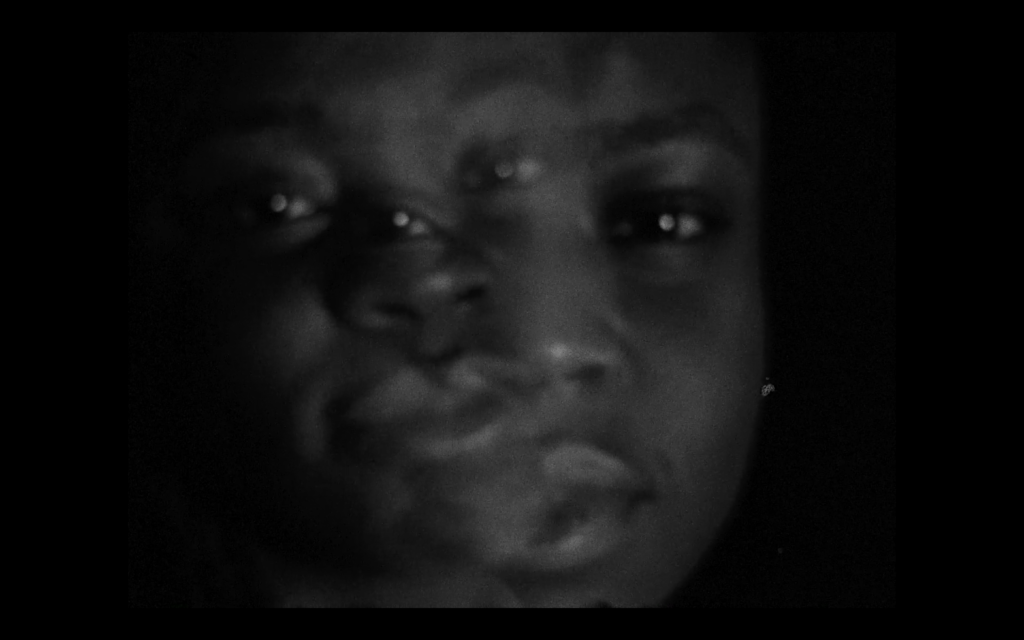 Its a condition (2018, 3 minutes, b&w, silent)

An answer to a proverbial question. An exploration of the concept of double consciousness and an attempt to render it visually.



Reid's Records (2018, 4 minutes, b&w, sound)

An interview with David Reid, current owner and inheritor of Reid's Records in Berkeley, California reflecting on the impact of gentrification on business and the neighborhood.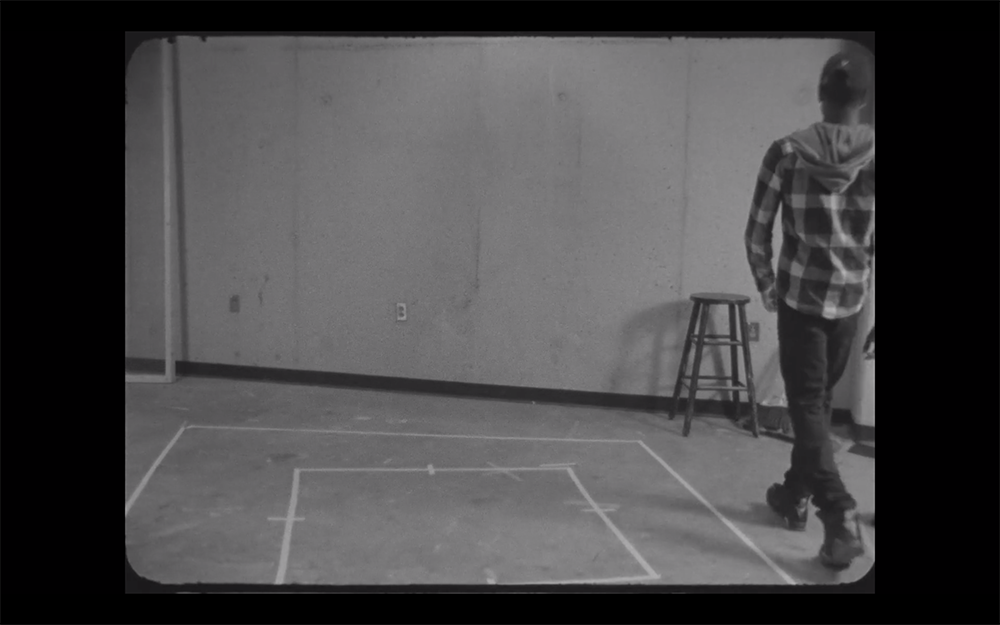 What's Good Bruce? (2018, 4 minutes, b&w, sound)

A critique of the phenomenology of the studio space presented by Bruce Nauman's piece Walking in an Exaggerated Manner Around the Perimeter of a Square (1967). The "exaggerated manner" being the pimp walk, or swagger; both a culturally specific and masculinist gesture in contrast to Nauman's original gestures.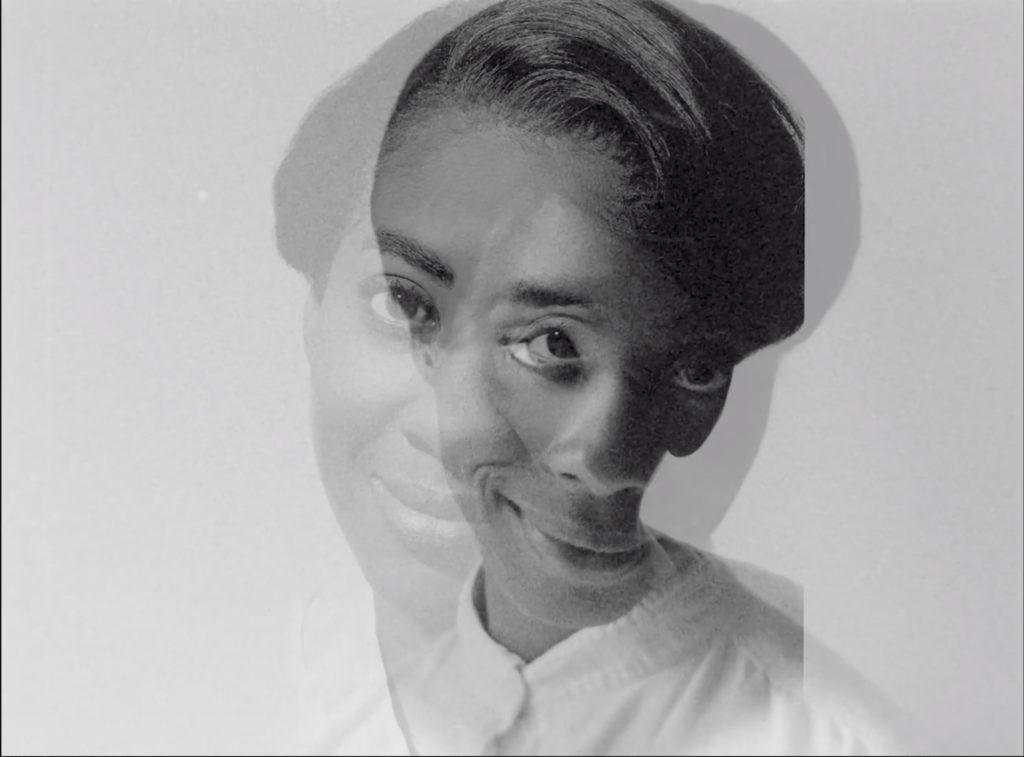 10:28,30 (2019, 4 minutes, color, sound)

10:28,30 examines the relationship between myself and my sister, and our relationship to our mother. I am interested in the dissonance of our lives apart and the tension in the desire to be together.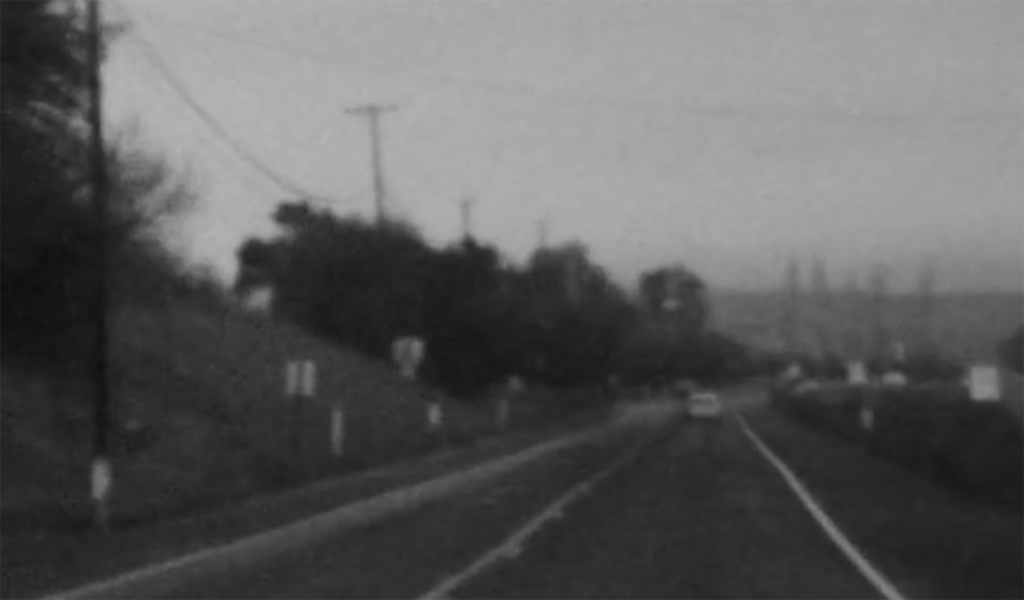 The Promise (2019, 6 minutes, b&w, sound)

An exploration of power and control of one's own life and others in it. Illustrated in my mother's retelling of a near death experience.


Teef (2019, 8 minutes, color, sound)

An exploration of personal and popular culture as it related to black dental aesthetics.

Maciré (2020, 4 minutes, b&w, sound)

Maciré details her experience as an Afro-German woman in Germany. Filmed in Berlin, Germany as a resident of the Institut für Alles Mögliche.



Too Small to be a Bear (2020, 5 minutes, b&w, sound)

My mother describes a profound event in her father's life. She reflects on the event being the possible cause for his demeanor. The second half features my grandmother, Dorothy Taul. She guides us through her memories of the players and the era that she met Cub, Jesse Taul, her husband.


---