9/15/2022 – Urban Nature: A Salon with S Topiary Landberg
Posted September 12th, 2022 in Announcements, Canyon Cinema Salon, Events and Screenings, News / Events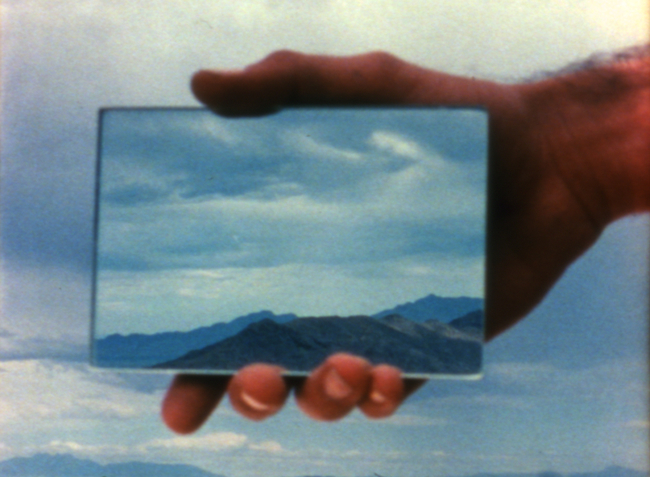 Urban Nature: A Salon with S Topiary Landberg
Thursday, September 15, 2022 @ 7:30pm (doors 7pm)
16 Sherman Street, San Francisco

Facebook Event

The Canyon Cinema Salon returns to 16 Sherman for the first time in nearly three years, for a program of urban landscape films selected by Bay Area media artist, curator, and writer S Topiary Landberg.

As Topiary writes, "This suite of landscape étude films use the film/moving image medium to create an experience of the urban environment as a collaborative composition. In creating works that use the found environment, these artists expand from the tradition of city symphony filmmaking, creating works of visual music, offering a kind of lyrical seeing or visual poetry."

As always, this Salon event is free and open to the public, with refreshments served beginning at 7pm and the doors closed for the start of the show at 7:30. Please note that well-fitting masks (N95 or KN95) are strongly encouraged, and that the theater's seating capacity is extremely limited. An informal conversation with the curator will follow the screening.

Screening Line-up:
Land Acknowledgement by S Topiary Landberg (2022, 2 min, digital file)
New York Portrait II by Peter Hutton (1981, 12 min, 16mm)
Night Train by Guy Sherwin (1979, 2 min, 16mm)
Bridges-Go-Round by Shirley Clarke (1958, 8 min, 16mm)
A City in Four Parts by Jon Behrens (2016, 6 min, digital file)
Untitled (light) by Julie Murray (2002, 5 min, 16mm)
Momentum by Samuael Topiary (2000, 4 min, digital file)
Around by Bill Basquin (2013, 5 min, digital file)
The Grid by Cauleen Smith (2011, 15 min, digital file)
Hand Held Day by Gary Beydler (1975, 5 min, 16mm)

About S Topiary Landberg:
S Topiary Landberg is an interdisciplinary media artist, curator, writer, and educator, and the Managing Editor of Places Journal. Her research, practice, and teaching focus on documentary and experimental media related to environmentalism, urban studies, and film geography. From 2018-2020, Topiary served as the Mellon Curatorial Fellow at the Oakland Museum of California. She holds a theory/practice PhD in Film & Digital Media at the University of California, Santa Cruz. Topiary's films, multi-media performance, and installation works have been presented in museums, film festivals, theaters, and art galleries nationally and abroad. She has received grants and residencies from the MacDowell Colony, the Experimental Television Center, Radar's Writer's Lab, and Mount Tremper Arts. She currently lectures at UC Santa Cruz, and has taught at the School for Visual Arts, CUNY's College of Staten Island, the Pratt Institute, and the Media Studies graduate program at New School University in New York City. Her writing has been published in Camera Obscura, Film Quarterly, Millennium Film Journal, Flow, and in the edited volume Reclaiming Popular Documentary (Indiana University, 2021). www.topiary.land

The Canyon Cinema Salon series is made possible with generous support from the Hobson/Lucas Family Foundation, The Owsley Brown III Philanthropic Foundation, and The Andy Warhol Foundation for the Visual Arts.


---