New Artist Member: TT Takemoto
Posted June 9th, 2023 in Announcements, New Acquisitions, New Digital Files, News / Events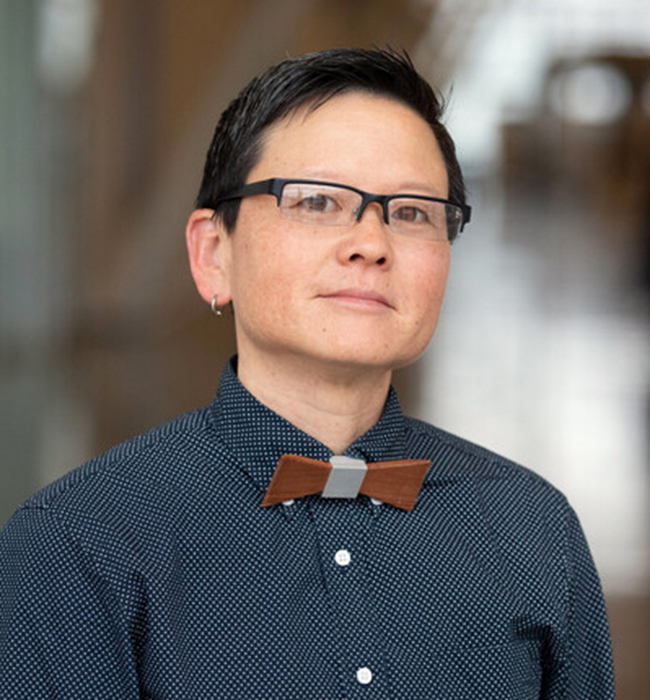 Canyon Cinema is delighted to welcome the San Francisco-based artist TT Takemoto to the collection!

TT Takemoto is a queer Japanese American filmmaker exploring Asian American history, sexuality, and identity. Their experimental films delve into hidden dimensions of same-sex intimacy and trauma that exist within Asian and Asian American archives. Takemoto interacts with found footage and archival materials through performance and labor-intensive processes of painting, lifting, and manipulating 16mm/35mm film emulsion using clear tape, razor blades, and nail polish. By engaging with tactile and sensory dimensions of queer histories, Takemoto conjures up immersive fantasies involving butch surgeons, femme fish fileting, and homoerotic breadmaking. Their films honor queer Asian Americans who lived, loved, and labored together during the prewar era and beyond.

Takemoto has exhibited at Asian Art Museum, de Young Museum, Documenta15, Contemporary Jewish Museum, Oakland Museum of California, Spencer Art Museum, Alphawood Gallery and has received grants from Art Matters, ArtPlace, Fleishhacker Foundation, Lucas Artists Program, and San Francisco Arts Commission. Takemoto was awarded the Grand Jury Prize for Best Experimental Film at Slamdance Film Festival and Best Experimental Film Jury Award at Austin LGBTQ+ International Film Festival (aGLIFF). Their festival screenings include Ann Arbor Film Festival, Anthology Film Archive, BFI Flare (London), MIX Milano, MIX Mexico, Marseille Underground Film Festival, Outfest, Queer Forever! (Hanoi), Rio Gay Film Festival, Toronto Reel Asian Film Festival, TranScreen (Amsterdam), and Xposed International Queer Film Festival (Berlin).

13 of Takemoto's films are now available from Canyon Cinema, including:
After Bed (2023, 3 minutes, color, sound, digital file)
Pulsing flashbacks from the summer of love reawaken a queer California classic.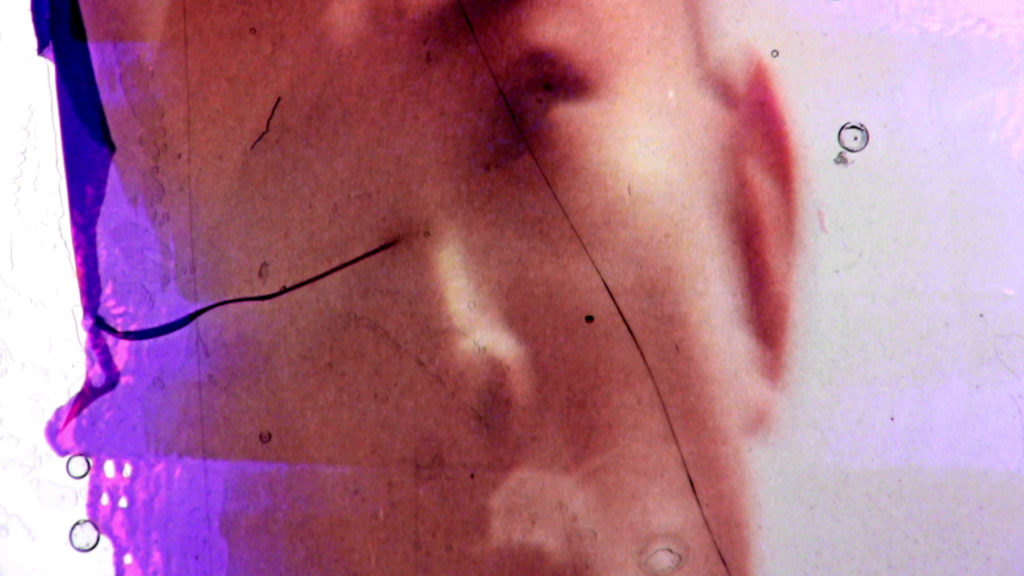 Lion in the Wind (2023, 5 minutes, color, sound, digital file)
A fugue for wushu in the West.
Ever Wanting (for Margaret Chung) (2021, 6 minutes, color, sound, digital file)
Soaring through the complicated life of San Francisco's first Chinese American female physician, this film envisions the euphoria and despair of Margaret Chung (1889-1959) and her insatiable desire for women and belonging within a sea of white military heroes, nurses, and celebrities as it delves into drugs, sapphic surgeries, and queer flights of fancy.
HK Uprising (2021, 3 minutes, color, sound, digital file)
A tribute to the ongoing protests in Hong Kong that are taking place three decades after the Tiananmen Square uprising.
May 35 (2019, 3 minutes, color, sound, digital file)
A commemoration of the Tiananmen Square uprisings made from fragments of censored archival imagery transferred onto film using razor blades and scotch tape. May 35 speaks to the difficulty of remembering in the absence of memory, especially when so many traces of the June 4th massacre have been censored and obscured.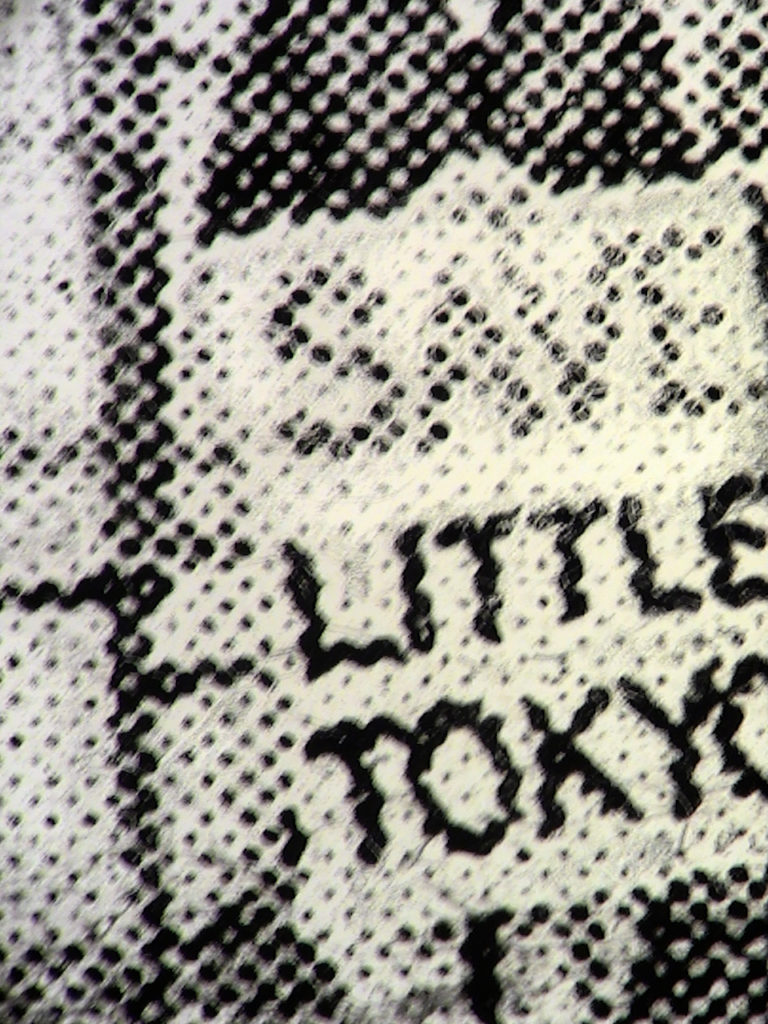 Lift Little Tokyo (2018, 7 minutes, color, sound, digital file)
Maps and memories of Little Tokyo's historical district of Los Angeles are uplifted via clear tape transfers.
On the Line (2018, 7 minutes, color, sound, digital file)
Inspired by prewar cannery workers in San Diego, On the Line offers a queer meditation on the Japanese American women who cleaned the tuna, worked the assembly line, and found same-sex intimacy amid sake and fish guts while the men were off to sea.
Sworded Love (2018, 5 minutes, color, sound, digital file)
Fleeting cinematic impressions of star-crossed swordsmen are captured in the oblique wanderings of emulsion lifted from a stray reel of a 35mm kung fu action film.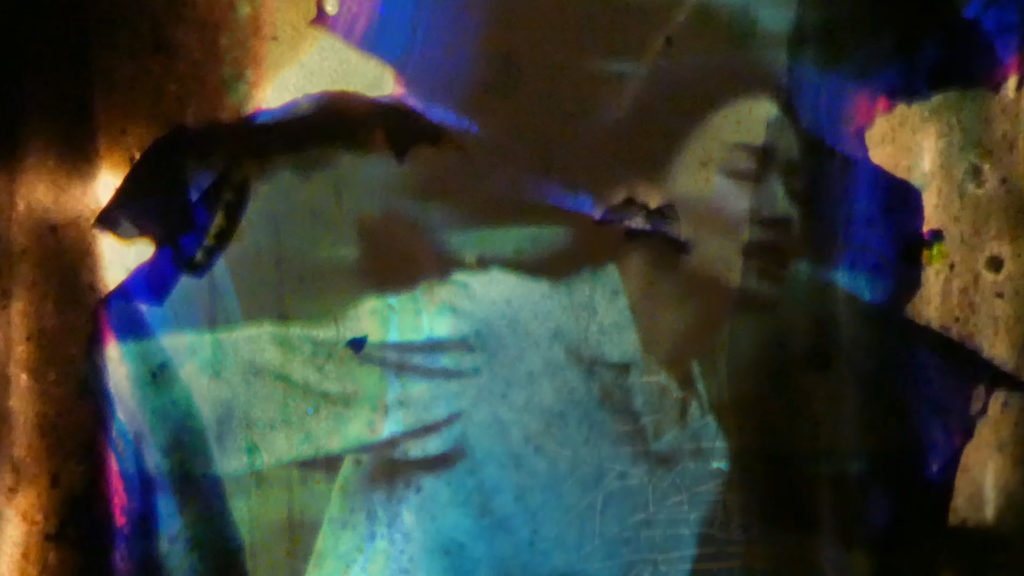 Wayward Emulsions (2018, 4 minutes, color, sound, digital file)
Queer glimpses of a wayward woman captured in bits of emulsion lifted from stray reels of a 35mm Asian drama.
Semiotics of Sab (2016, 6 minutes, b&w, sound, digital file)
An oblique portrait of gay Japanese American actor Sab Shimono, whose work on stage and screen spans more than five decades. Recalling early structuralist works by Hollis Frampton and Martha Rosler, Semiotics of Sab displays the grammatology of queer Asian American masculinity through conflicting lexicons of race, representation, and selfhood.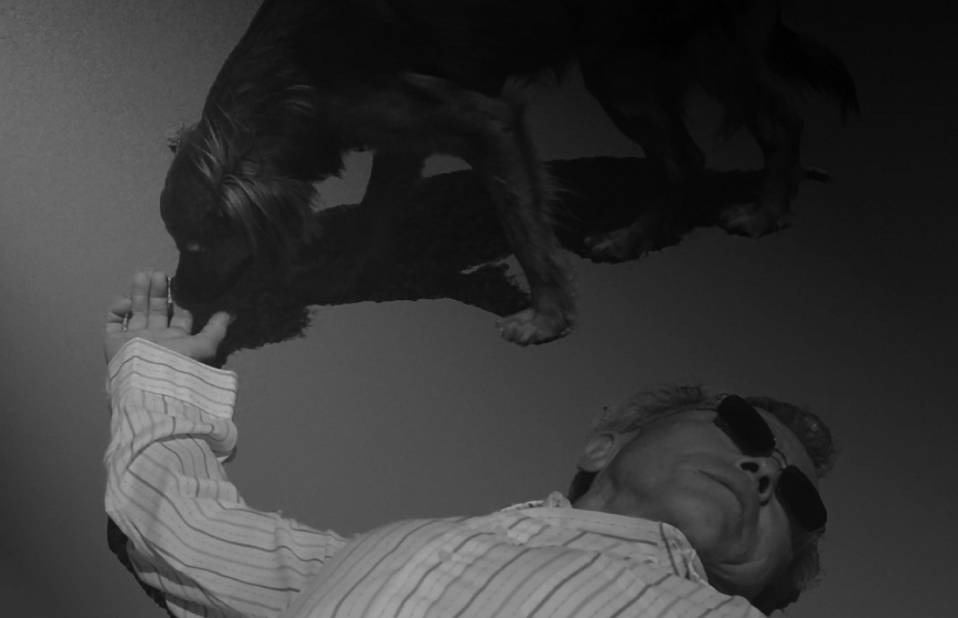 Warning Shot (2016, 10 minutes, b&w, sound, digital file)
One death. Three versions of the crime. James Wakasa was shot by military police at Topaz WWII incarceration camp. Was it justifiable homicide, an accidental fatality, or second-degree murder? This film uses the "Rashomon effect" to juxtapose conflicting accounts of this gay chef's untimely demise.
Sex, Politics & Sticky Rice (2014, 8 minutes, color, sound, digital file)
Protests, potlucks, and three-ways are just the "tip of the rice bowl" for five out Asian American lesbians recounting their adventures in sex, love, and queer activism in the San Francisco Bay Area since the 1980s.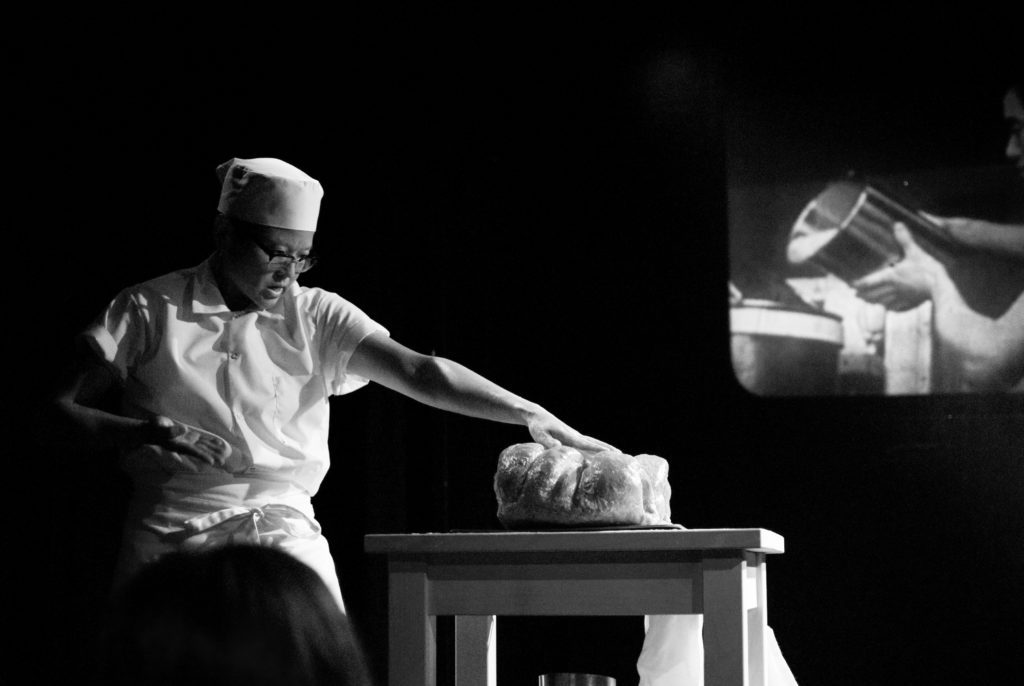 Looking for Jiro (2011, 6 minutes, b&w, sound, digital file)
A tribute to Jiro Onuma, a gay Japanese American incarcerated during WWII. This queer fantasy features a mash up of drag king performance, US propaganda footage, muscle building, and homoerotic bread making.
---