Exhibition of Photographic Works by Nathaniel Dorsky
Posted September 28th, 2010 in Events and Screenings, News / Events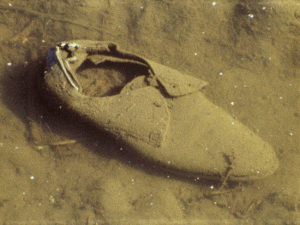 Stills from Triste (1996, 16mm) and Variations (1998, 16mm)
Nathaniel Dorsky Exhibit Opens at Gallery Paule Anglim
September 29 – October 23, 2010
Reception: Thursday, September 30th from 5:30 – 7:30pm
14 Geary St
San Francisco, CA
Gallery Paule Anglim is pleased to present an exhibition of photographic works by Nathaniel Dorsky.
For the first time, Nathaniel Dorsky has assembled a presentation of small digital photographs, in both color and black and white, all stills from his acclaimed work in films. His poetic films are silent, meditative tributes to sight and perception, slowly allowing awareness and play in the cognitive faculties of memory and visual association. A series of over twenty framed digital prints on soft rag paper will comprise the exhibition.
Dorsky's still photographs, like his cinematography, celebrate everyday observations and discovery of pattern, layers and spatial depth. Intimate, they encourage contemplation, requiring patience without demanding it. They are quiet and appeal to a sense of humanity.
The artist, in an interview, offered: "In film, there are two ways of including human beings. One is depicting human beings. Another is to create a film form which, in itself, has all the qualities of being human: tenderness, observation, fear, relaxation, the sense of stepping into the world and pulling back, expansion, contraction, changing, softening, tenderness of heart. The first is a form of theater and the latter is a form of poetry."
In October Nathaniel Dorsky 's films will be screened at the New York Film Festival and New York's Anthology Film Archive, and in Prague at Penrepo, The National Film Archive, as well as the London Film Festival. SFMOMA will screen his films December 16th.