my gaze / / / yr gaze * denah a. johnston: Sunday April 27th
Posted April 21st, 2014 in Announcements, Events and Screenings, News / Events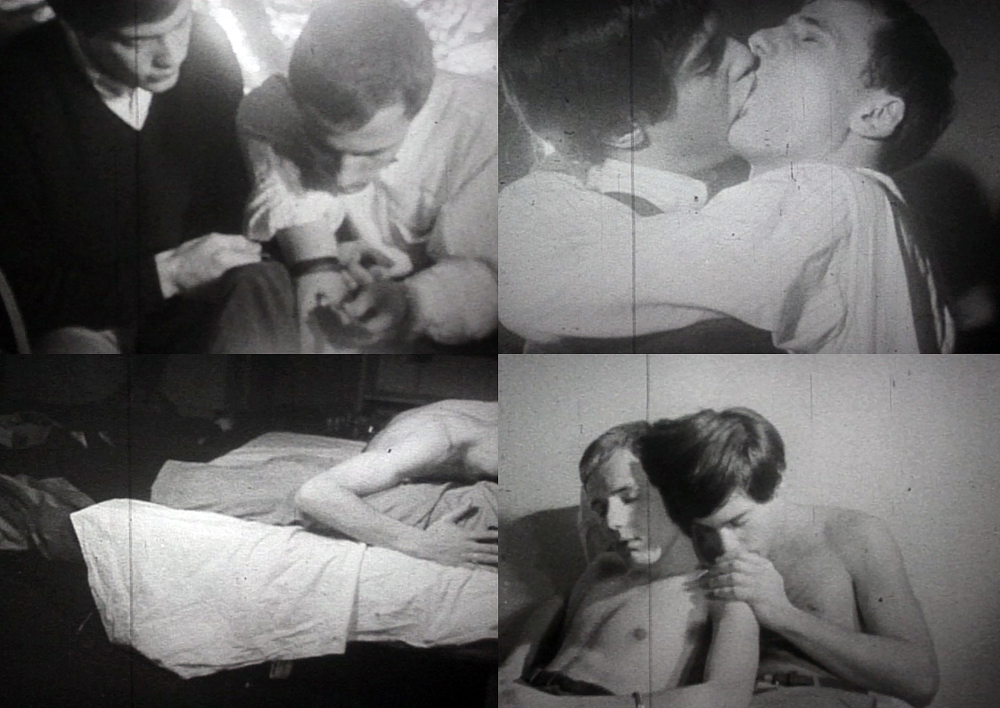 my gaze / / / yr gaze * denah a. johnston
7pm sunday april 27th at n/a gallery in oakland, california
4304 west street oakland, california 94608
n/a is very excited to present a selection of shorts by denah a. johnston, director of operations at the canyon cinema foundation. this special presentation features works on 16mm motion picture film that is LGBT or LGBT-readable:
this is it by james broughton (1971) 10 min.
scar tissue by su friedrich (1979) 7 min.
geography of the body by willard maas (1943) 7 min.
a visit to indiana by curt mcdowell (1970) 10 min.
amphetamine by warren sonbert (1966) 10 min.
chiquita and the soft escape by michael robinson (2003) 10 min.
no no nooky TV by barbara hammer (1987) 12 min.
removed by naomi uman (1999) 6 min.
invocation of my demon brother by kenneth anger (1969) 11 min.
my gaze / / / yr gaze is a screening program that explores what cinema seen through a queer perspective can tell us about itself, ourselves, the worlds we live in, and the worlds we imagine. it is curated by irwin swirnoff.
co-presented by canyon cinema foundation
/
denah a. johnston is a san francisco based filmmaker, writer, teacher and director of operations at canyon cinema foundation. her first book no future now: a nomadology of resistance and subversion was released in spring 2012. an editor for agnèsfilms.com, she is always on the lookout for new and challenging works on female filmmakers. her current research explores cinema produced by women, transcending gendered representations in the production of their work regardless of form or substance.
/
irwin swirnoff (b. pheonix 1977, lives in the bay area) received his mfa from the san francisco art institute, and teaches in the cinematic arts department at cal state university monterey bay.
using film, photography, creative writing, and his background in zine & d.i.y. culture, he creates intimate work with a queer sensibility, exploring intimacy, longing, loss, desire, physicality, sexuality, and the constant struggle to remain in the here and now. a longtime dj, he's hosted the popular radio show, sleeves on hearts and served as the music director of kusf 90.3fm, in san francisco.
irwin's work has been shown throughout the united states and europe at festivals like outfest, the new york film fest, frameline, seattle queer film festival, toronto inside out, etcetera, and he's been featured in the new york times, sf weekly, maximum rock n roll, punk planet, and the bold italic.