Now Available in 35mm: Coming Attractions (Tscherkassky, 2010)
Posted August 12th, 2014 in New Acquisitions, New Films

35mm prints of Peter Tscherkassky's newest film, Coming Attractions, are now available to rent!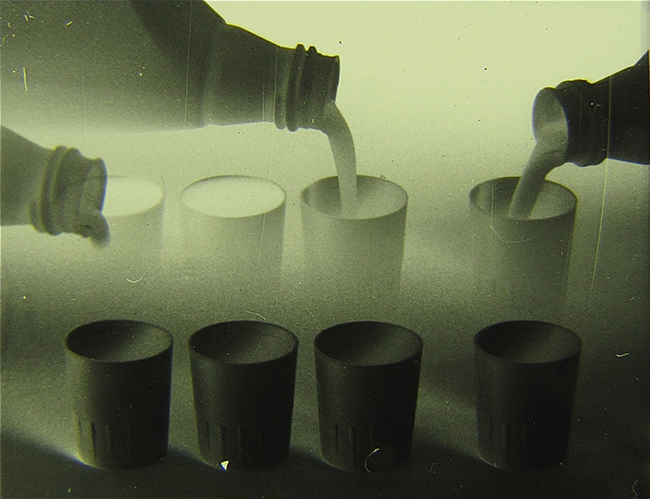 "Tscherkassky's recent, most beautiful film Coming Attractions creates a complex mosaic of cross-references – both formal, between shots, and historical, between periods and genres. This film demonstrates the extreme textual density found footage can achieve, interweaving early cinema, the avant-garde and commercial advertising. (…) It explores the solicitation of the viewer's attention and desire implied by the term 'attraction' through the coy glance and the revealing display. In the Kuleshov tradition, Tscherkassky absolutely creates a new film from his found footage, but still he delivers to us discoveries drawn from the original footage, relevations about the nature of film and our fascination with it." – Tom Gunning
For more information and to rent this title, click here!