New Acquisition: Two Films by Brigid McCaffrey
Posted April 19th, 2022 in Announcements, New Acquisitions, New Films, News / Events

Now available from Canyon Cinema on 16mm: Two films by Los Angeles-based artist and filmmaker Brigid McCaffrey, whose work documents environments and people in states of flux. McCaffrey's films explore extremes of autonomy and coexistence experienced by individuals who have distinct relationships with the land. Often taking shape as nuanced portraits, the films respond to the physical and emotional changes of their subjects while fusing representations of self and place.


AM/PM (2010, 9 minutes, color, sound, 16mm)
Off hours spent wandering a ghost town in the Mojave Desert, a young man discusses his recent relocation.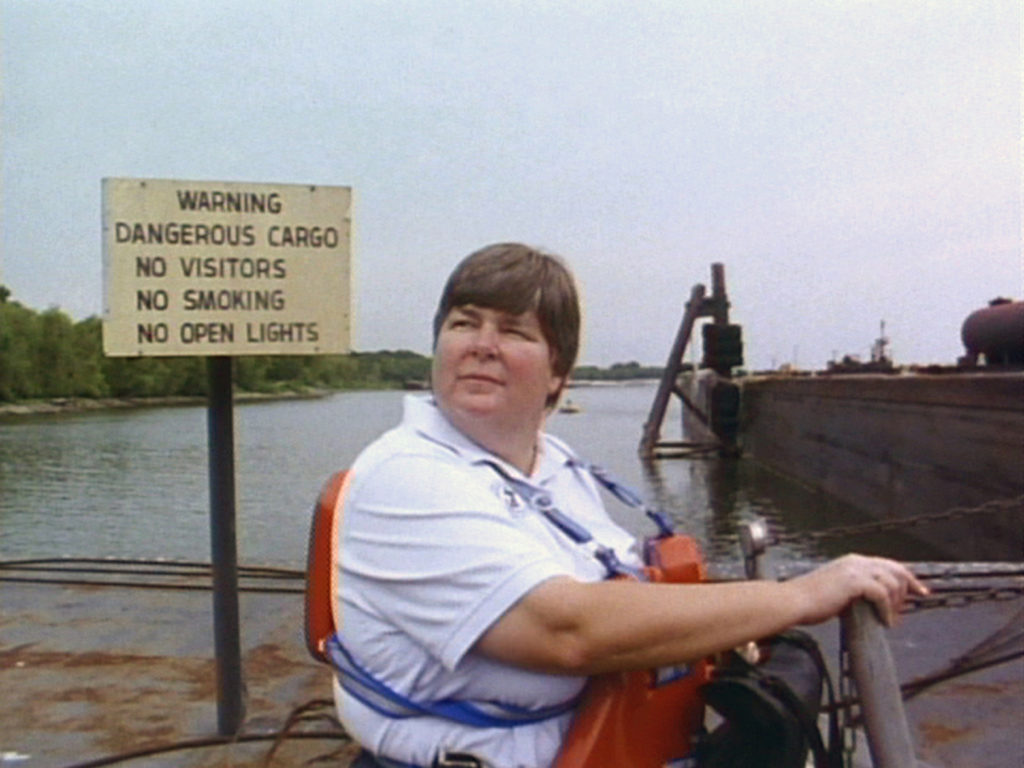 Lay Down Tracks (2006, 61 minutes, color, sound, 16mm)
Following five American travelers, this film journeys though the shifting surroundings of a retired carnival worker, young woman trucker, railroad executive, chimney sweep/surfer, and a nun/riverboat pilot. Each reflects on their work and the worlds they traverse, the fleeting and familiar elements of a life in motion, and the delicate contract between desire and necessity. Co-directed with Danielle Lombardi.


---