Canyon Cinema Salon with Adele Horne – 12/15/2016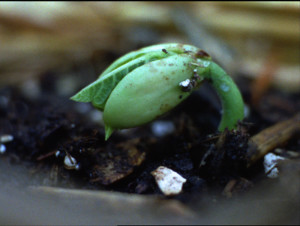 Please join Canyon Cinema on the evening of Thursday, December 15th, 2016 at 16 Sherman Street for the next installment in our Salon series. We're pleased to welcome filmmaker Adele Horne who will present an evening of films set in gardens and forests.
"I am honored to come up with this dream program showing my films alongside work by Ernie Gehr and Naomi Uman, whose delicate and startling visions have changed the way I see the world." – Adele Horne
The Canyon Cinema Salon Series is a FREE event hosted at at 16 Sherman St, off Folsom between 6th and 7th in SOMA.
7:00pm – Reception
7:30pm* – Screening and discussion.
*Note: Street entrance locked at 7:30 – please arrive on time.
Kalendar by Naomi Uman (12 min)
Precarious Garden by Ernie Gehr (13.5 min)
In Common by Adele Horne (19 min)
Rock Clay Sand Straw Wood by Adele Horne (11 min)
About the Artist –
Adele Horne makes observational, essayistic, and experimental films and videos.  Her work has been shown internationally at venues including the Museum of Modern Art's Documentary Fortnight, the Rotterdam International Film Festival, 25 fps Festival, Courtisane, Morelia International Film Festival, Los Angeles FilmForum, and the Flaherty Film Seminar.  Horne's film and videos have won prizes at the Independent Spirit Awards, the Images Festival, the Ann Arbor Film Festival, and the Chicago Underground Film Festival, and been broadcast on P.O.V.  Adele teaches filmmaking at California Institute of the Arts.
The Canyon Cinema Salon series is made possible with generous support from the George Lucas Family Foundation and The Owsley Brown III Philanthropic Foundation.