Canyon Cinema Salon with Chuck Hudina – Tuesday, May 10, 2016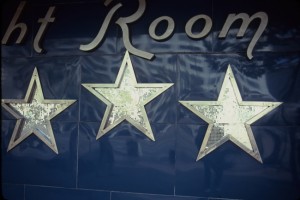 Please join Canyon Cinema on the evening of Tuesday May 10, 2016 at New Nothing Cinema for the next installment in our Salon series. This month, we're pleased to welcome long time Bay Area filmmaker Chuck Hudina presenting a selection of his own short works.
Hudina's selections include early collaborations produced during his years at the University of Iowa Intermedia program. Among Hudina's picks for this program are his elegant motion study Ikarus made with artist Hans Breder and the brilliant one-liner Egg, made with sculptor Charles Ray. Later works both midwestern and Californian highlight Hudina's photographic sensibility, as in his City Color series of kodachrome slides taken around 1980s San Francisco.
Join us for a brief reception before Chuck Hudina introduces his films, as always, the screening will be followed by conversation with the filmmaker.
The Canyon Cinema Salon Series is a FREE event hosted at New Nothing Cinema (located at 16 Sherman St, off Folsom between 6th and 7th in SOMA).
7:00pm- Reception
7:30pm* – Screening and discussion.
*Note: Street entrance locked at 7:30 – please arrive on time.
Program to include (all works on 16mm):
Egg-3 min.color/sound 1975
Ikarus-2 min b&w/silent  1973
Bicycle -5 min.color/sound 1975
On the Corner-5 min. b&w/silent 1985
Sound/Stills-7 min. color/sound 1975
Black Heat-5 min. b&w/silent 1986
Parents' Visit-12 min color/sound 1974
Baby In A Rage-9min. b&w/silent 1985
Ruby Red-14 min color/sound 1975
Total running time 60 min.
Refreshments for this event are provided by Ordinaire Wine – purveyors of fine natural wines.
The Canyon Cinema Salon series is made possible with generous support from the George Lucas Family Foundation and The Owsley Brown III Philanthropic Foundation.